Christmas Island
Wonderfully enough, there is actually a place in the world known as Christmas Island! Also known as Kiritimati, Christmas Island is Australian territory and is located North West of Australia near South East Asia.
Christmas Island lies atop a submarine mountain and the coastline is a continuous sea cliff with only a few bays and beaches. The island has no coastal shelf and the ocean depth drops to 500 meters deep only 200 meters away from the coastline! 
 Ecologists and naturalists have named Christmas Island one of the world's natural wonders. It is home to dozens of endemic species which are species that can only be found on the  island and no where else in the world! Christmas Island's biggest claim to fame is the annual Red Crab migration.
Every year during wet season (October/November), millions of these big bright red crabs (sometimes orange or purple) migrate from the forest to the coast to breed and release their eggs into the sea. The female Red crab releases her eggs into the sea exactly at the turn of high tide during the last quarter of the moon which makes the event particularly spectacular!
Christmas Island is also the seasonal breeding site of an estimated 80,000 seabirds! Visitors to the island can enjoy bird watching, hiking through the rain forest, scuba diving, and witnessing the Red Crab migration. The island is filled with so many delightful surprises, it's just like Christmas!
#Fun Fact: Christmas Island got it's name because it was "discovered" on Christmas day 1643 by Captain William Mynors of the British East India
"Christmas Island" by Leon Redbone… Listen!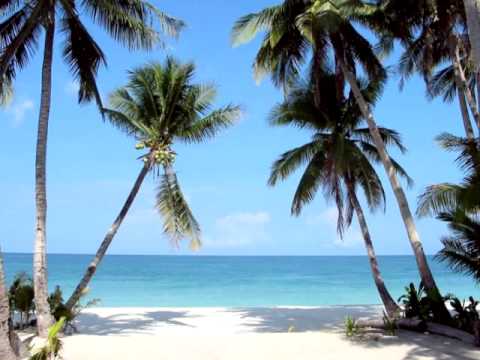 Tweet