Intensive whaling over the past 20th century has caused whale populations to reach severely low numbers. Whales are not only
beautiful and majestic, they are also a grand link in our ocean's chain of life. If we allow destructive activities such as whaling to continue, our ocean and all marine life will surely perish.
We are happy to introduce to you Women for Whales- a wonderful organization dedicated to protecting whales through education and peaceful activism. This blog is decorated with beautiful ocean artwork created by some of their founders. Women for Whales is currently preparing for the June 2012 International Whale Conference (IWC).
The IWC meets every year to discuss and vote on all whale issues including quotas and conservation. Very few pro-whale protestors showed up to last year's event which led to the formation of Women for Whales. The founders of the organization wanted to gain as much support as possible for the 2012 IWC.
"We also knew that we wanted to do something really peaceful and positive, that would encourage all kinds of people to find out more and be inspired to help protect cetaceans"
This year's IWC will debate on the creation of a large-scale whale sanctuary in the Southern Atlantic ocean which makes this year's event pivotal in determining the fate of all whale species.
Brazil, Argentina and 14 pro-whale countries in South America have jointly proposed the creation of a whale sanctuary stretching from the east coast of South America to the west coast of Africa. The sanctuary will connect the Indian Ocean Sanctuary and the Southern Whale Sanctuary creating the "largest whale sanctuary the world has ever seen".
Its strategic location in the Southern Atlantic ocean makes the sanctuary crucial to the survival of all whale species! The Southern Atlantic ocean is home to 54 species of marine mammals, is breeding grounds to all large whale species, and feeding grounds for atleast two species (Brydes and Sperm whales). Unfortunately, the Southern Atlantic ocean is also the location of intensive commercial whaling.
The sanctuary needs 3/4 majority vote in order to pass at the 2012 IWC.
On July 5th, a special event is being held in Kona, Hawaii to help bring attention to the Women for Whales cause. Minds in the Water, a film by Dave Rastovich, will be screened at the Aloha Theater. The film follows Rastovich, a pro-surfer, on his journey to becoming a committed whale activist.
Here is the trailer for the film: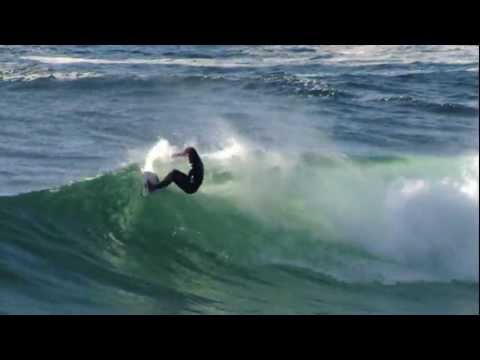 Please SHARE this and help spread the word about Women for Whales, the IWC, and whale freedom!
Tweet